Don't let empty drums get in the way
Get rid of your empty drums in a sustainable way
With a few simple clicks in the NEXANS EASYREEL™ app, you can get rid of all your empty and bulky cable drums. Just tell us where the cable drums are and we'll come and collect them free of charge.
We reuse, repair, or recycle your unwanted cable drums. A sustainable approach that is good for our planet.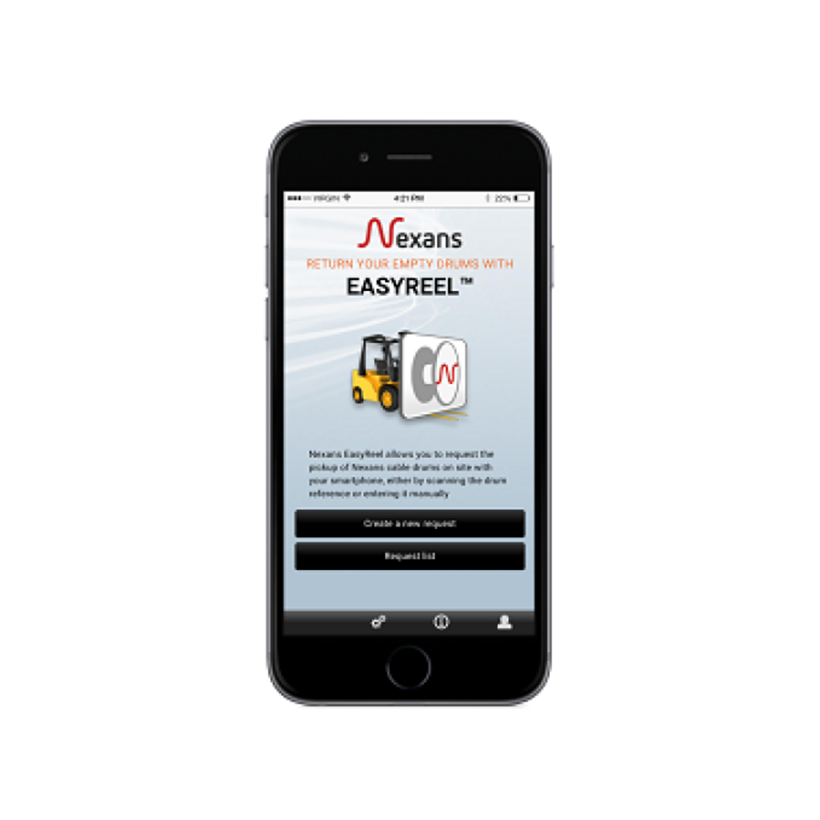 NEXANS EASYREEL™ – your main benefits
The app can be used wherever you are.
A couple of clicks, and we'll take care of everything.
Easy to use thanks to geosearch functionality and barcodes.
Save space at your workplace.
Fewer items in storage mean lower costs.
Reusing old cable drums is good for the environment.
Available for iPhone and Android.
Connect to NEXANS EASYREEL
You have an account on our website:
Use your Nexans login details and your customer information will be filled in automatically.
You don't have an account on our website
If you don't have an account, contact us at sales.nz@nexans.com and you will receive your credentials to connect to NEXANS EASYREEL.
Once logged in to NEXANS EASYREEL, follow these steps
Step 1
Place a new collection order or view previous orders
Step 2
Set the pickup location. Use the geosearch feature on your mobile and scan the cable drum's QR code. This can also be done manually.
Step 3
View all your previous and forthcoming orders
Our websites
Select your country to find our products and solutions