Modular wiring
Nexans expands offering across Australia and New Zealand with cutting-edge Modular Wiring solutions
Jun 1, 2022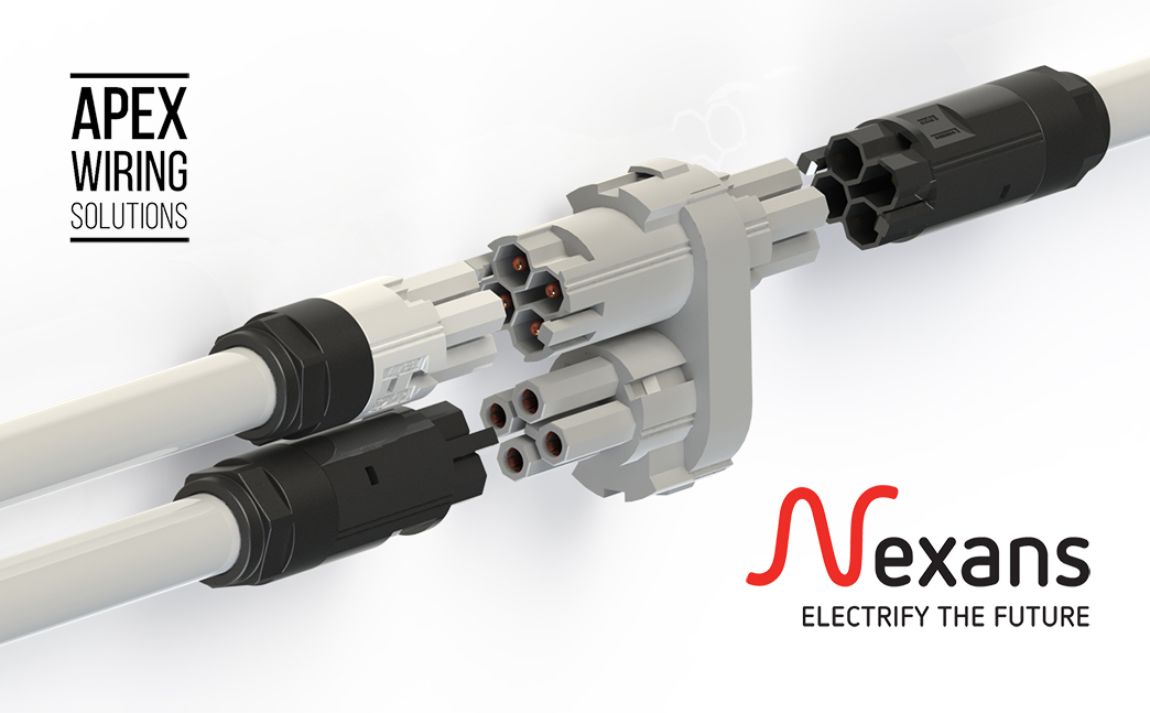 PRESS RELEASE
Global energy transition player Nexans launches Australian-made Modular Wiring products
Nexans Modular Wiring is the result of an exclusive deal with Apex Wiring Solutions out of the UK
This innovation will deliver a more efficient and environmentally friendly wiring solution to customers
Sydney, 19 May 2022 – Global energy transition and cable manufacturer, Nexans, has announced the addition of cutting-edge Modular Wiring Solutions to its suite of products in Australia.
Nexans Modular Wiring is the result of an exclusive deal between Nexans and Apex Wiring Solutions – both leaders in innovative and sustainable electrical systems that meet the demands of modern-day architectural design and construction. Nexans acquired the rights to the UK-based company's Oceania operations, Apex Wiring ANZ.
Made right here in Australia, Nexans Modular Wiring will build upon Apex's success as a key provider of wiring solutions in healthcare, government and large scale commercial projects, and expand Nexans existing cable offerings.
Simon Waldren, the Director of Nexans Modular Wiring, announced the distribution partnership with Nexans at the recent Modular, Prefab and Construction Tech Senate in Sydney.
"We're thrilled to be part of Nexans, a global leader in sustainable electrification solutions, which understands deeply the needs of Australia's electrical and construction industries," said Waldren.
"Under the Nexans umbrella we can pursue our vision for faster, safer, more efficient, and environmentally friendly wiring products and techniques. We are committed to being part of the next generation of thinkers and innovators in Australia's building industry."
Greg Stack, Nexans Asia Pacific Vice President for Building and Territories Southern, said the announcement was the first of many as Nexans rapidly transforms its value offering in Australia through innovation.
"As a company, Nexans is passionate about advancing energy transition solutions that not only maximize performance and efficiency, but also contributes to a sustainably connected future," said Stack.
"The addition of Modular Wiring to our portfolio is the latest step in that global vision. Not only is it designed to provide value to our customers, but also to ease deployment, minimise environmental impact, reduce capital expenses and optimize the total cost of ownership."
"Simon's team join us with extensive experience and know-how, strengthening Nexans' existing purpose of supporting customers as they embark on the massive task of delivering energy transition. We are constantly developing and scoping new products, services, and solutions to enable this," said Stack.
Nexans' customer support, design, distribution, and sales teams will align and unify with the existing Apex team to create greater service and value for clients across the building and construction, electrical and architectural industries.
Our websites
Select your country to find our products and solutions