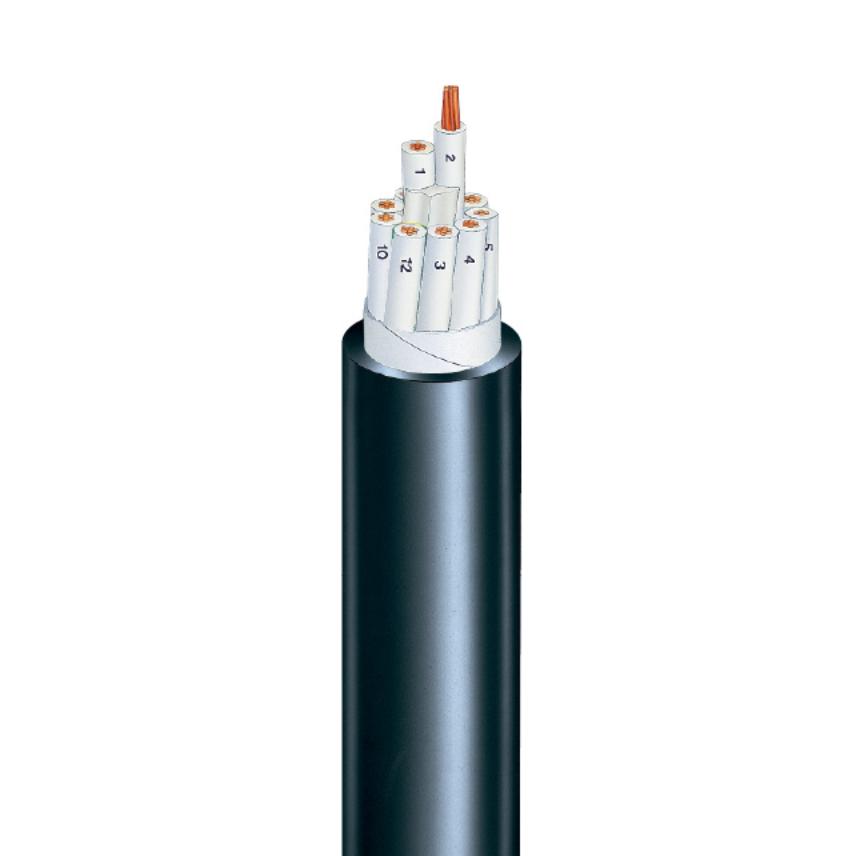 Cu conductors, PVC insulation (numbered cores), Laid up, Black PVC sheath. 450/750 V. Made to AS/NZS 5000.3,
Read more
Description
Description
Standards
Application
Industrial and commercial applications
Used as a connections type of cable between control cabinets where a number of control signals are required; or for use in any areas where control of equipment is required.
Both unarmoured and armoured controls are used in a similar style of application, the only difference being that in the case of unarmoured cable the customer may require mechanical protection of the cable.
Characteristics
Characteristics
Construction characteristics
Construction characteristics
Electrical characteristics
Electrical characteristics
Usage characteristics
Usage characteristics
Max. conductor temperature in service
Resources
Resources
Current carrying capacities (in Amps) - Control cables
Control cables
| Conductor cross-section | | | | |
| --- | --- | --- | --- | --- |
| mm² | Cu | Cu | Cu | Cu |
| 1.5 | 21 | 33 | 17 | 28.6 |
| 2.5 | 30 | 18 | 25 | 15.6 |
| | |
| --- | --- |
| | Unenclosed touching 2 cond. |
| | |
| --- | --- |
| | Voltage Drop 2 Cond. Single Phase (mV/A.m) |
| | |
| --- | --- |
| | Unenclosed touching 3 cond. |
| | |
| --- | --- |
| | Voltage Drop 3 Cond. Three phase (mV/A.m) |